Hello Print Hustlers!
Our newest version of Printavo is live.
As always, you can read more about the latest updates at updates.printavo.com. We will also send you an email and an in-app notification once updates have been deployed.
Here are the latest updates to Printavo and Printavo Merch.
New: Customer email messaging deliverability

​​
Sending email from Printavo to your customers' inboxes is important.
What we did: We migrated to a transactional email channel. All outbound Printavo emails now come from messages.printavo.com. Email providers may easily validate the printavo.com domain, reducing errant spam filtering.
How to help: if customers report Printavo emails in their Spam folders, ask them to mark Not Spam or add @messages.printavo.com to their email domain whitelist.
Improvement: "Notes" are now labeled "Customer Notes"
​

​
"Customer Notes" more accurately reflects that notes are visible by your customer. This change is effective on:
Quotes
Public invoices
Work orders
Packing slips
Fix: Search by Order Number in Printavo Merch Stores
​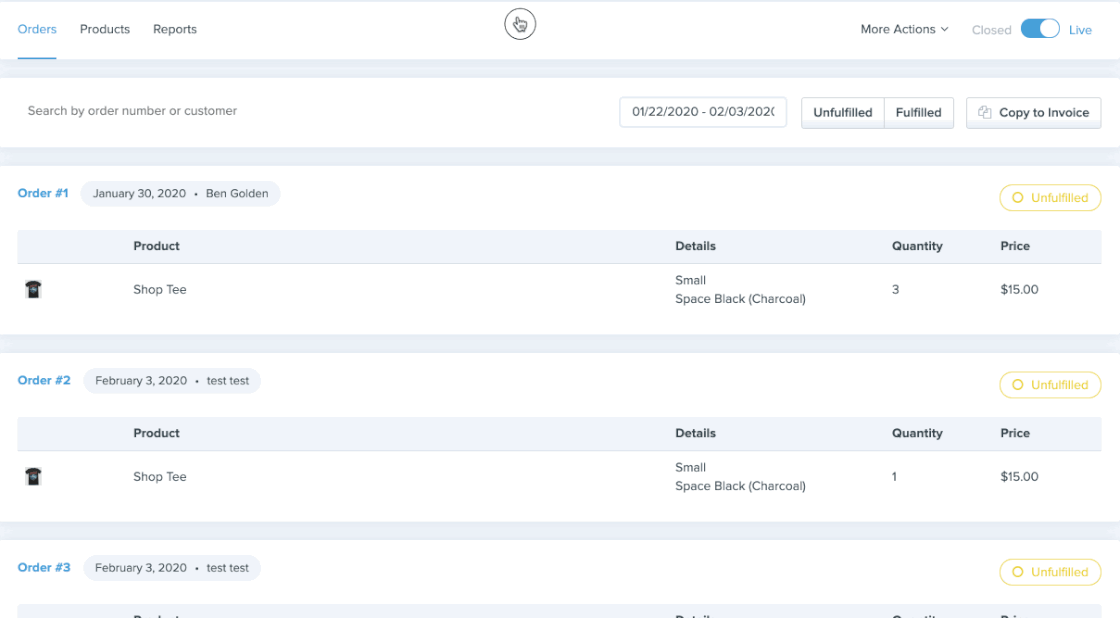 ​
Search Printavo Merch's online stores easily. Two great search fixes:
Search for Order Numbers in Printavo Merch Stores
Search for partial names of your Customers in Printavo Merch Stores
Improvement: Password helper text
​

​
Users see "Minimum 9 characters" to make Printavo password security simple.
Fix: Printavo Merch PO Box shipping error
​

​
Customers receive a helpful error message from Printavo Merch Stores if entering a PO Box address for a shipping carrier that does not support PO Boxes (UPS and FedEx, for example). In the past, this could trigger a harmful bug.
---
We've been busy at Printavo and have a lot of exciting updates and improvements to share with you in the near future.
See the latest updates written by Printavo Product Manager Mike Dorrance on our live Printavo Updates page.
Suggest ideas and offer feedback at printavo.com/ideas.
Join the Facebook group to connect with other Print Hustlers.
Attend Printavo's PrintHustlers Conf 2020 in July in beautiful downtown Chicago.
Finally, Printavo is hiring so don't hesitate to apply!