Hello Print Hustlers!
Our newest version of Printavo is live.
There are a few important changes intended to improve your overall Printavo experience.
Here's what you should know.
New: Scrollbar for smaller screens
Scroll on Printavo's left navigation screen on smaller screens.
New: TSC Apparel account pricing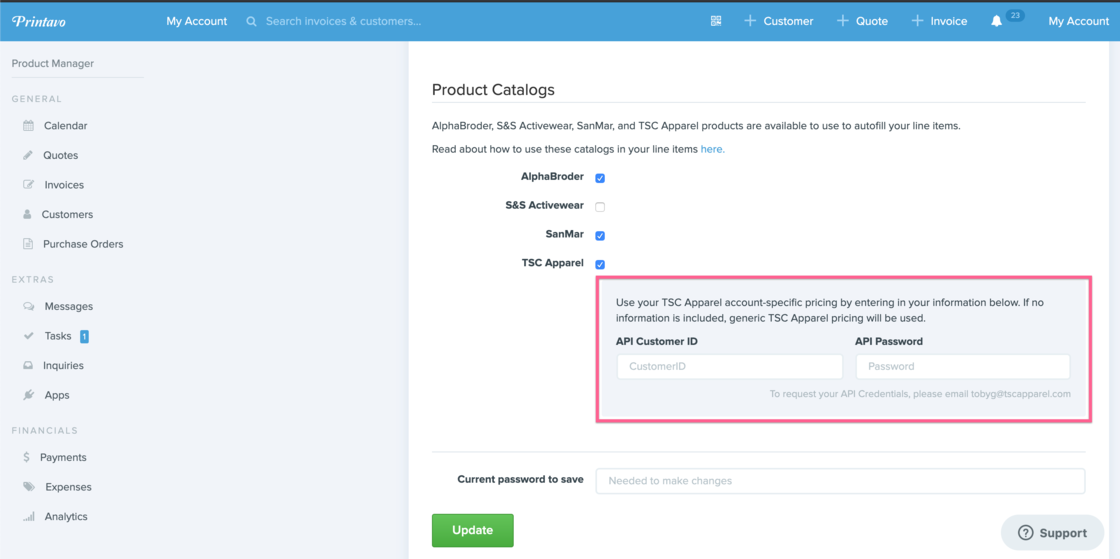 Use your TSC Apparel account prices within Printavo (on our Premium subscription).
Messaging improvement: Quote/Invoice threads
See new messages in the Messages tab under each Printavo Quote/Invoice for:
Payment Reminders
Payment Requests
Successful Customer Payments
Messaging improvement: Status Change Notification emails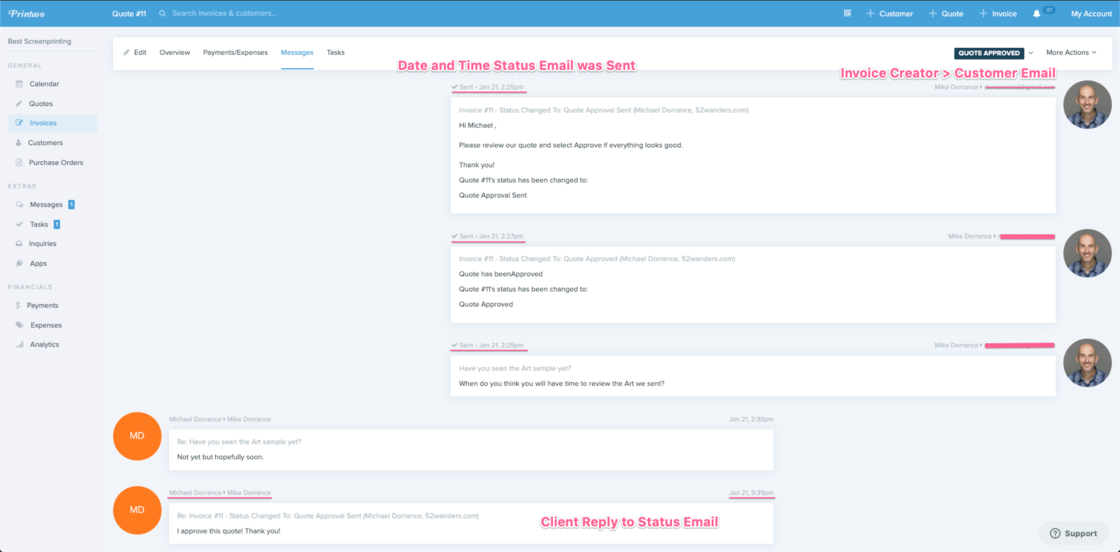 ​Status Change Notification emails are recorded in the Invoice's Messages tab. Shows the date and time the email was sent and who corresponded (when applicable).
Messaging improvement: "Reply-to" shows your shop's name

​​
Customers see your shop's name when they reply to a message sent from Printavo.
Fix: Printavo Merch "Mark as Fulfilled"

​​Use new "Mark as Fulfilled without Creating Shipping Label" button to bypass Shipping Labels and mark an order as "Fulfilled" with Printavo Merch.
Fix: "Sales By Customer" CSV export shows correct outstanding balance
See the correct outstanding balance on the "Sales By Customers" CSV spreadsheet that Printavo generates.
Fix: Successful payment emails
Get an email when a successful payment is made through Printavo, even if the customer doesn't enter a first and last name.
Fix: Printavo Merch coupons
Apply coupons only to items in a cart, not the shipping amount.
Fix: Printavo Merch link sharing in Safari
Share links to Printavo Merch stores correctly on mobile Safari browsers.
Fix: Invalid Tasks error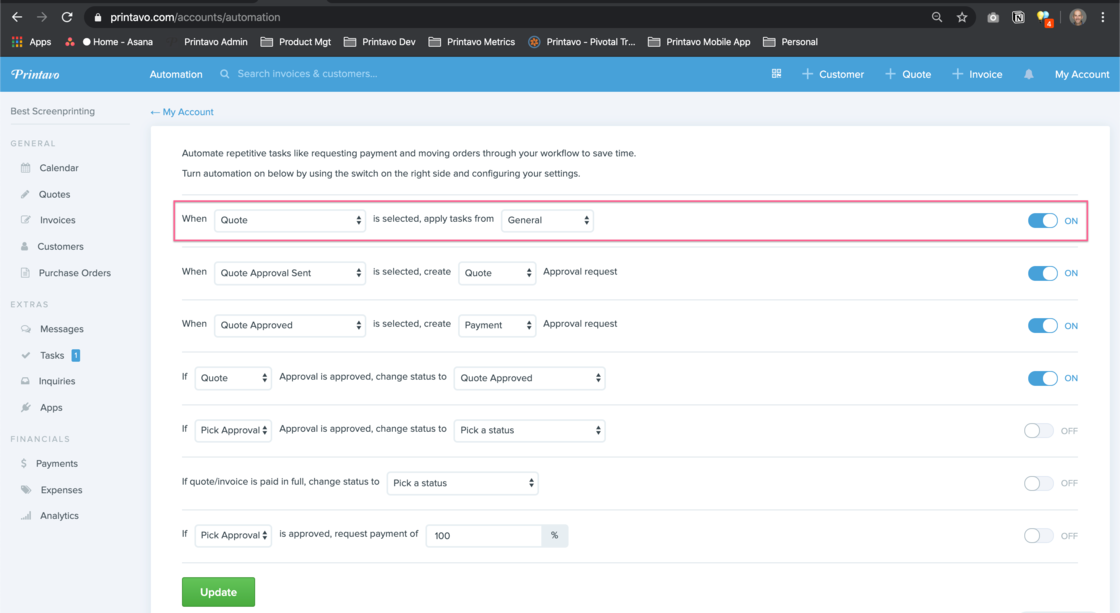 ​​Duplicate an Invoice and its Tasks without an "Invalid Tasks" error.
---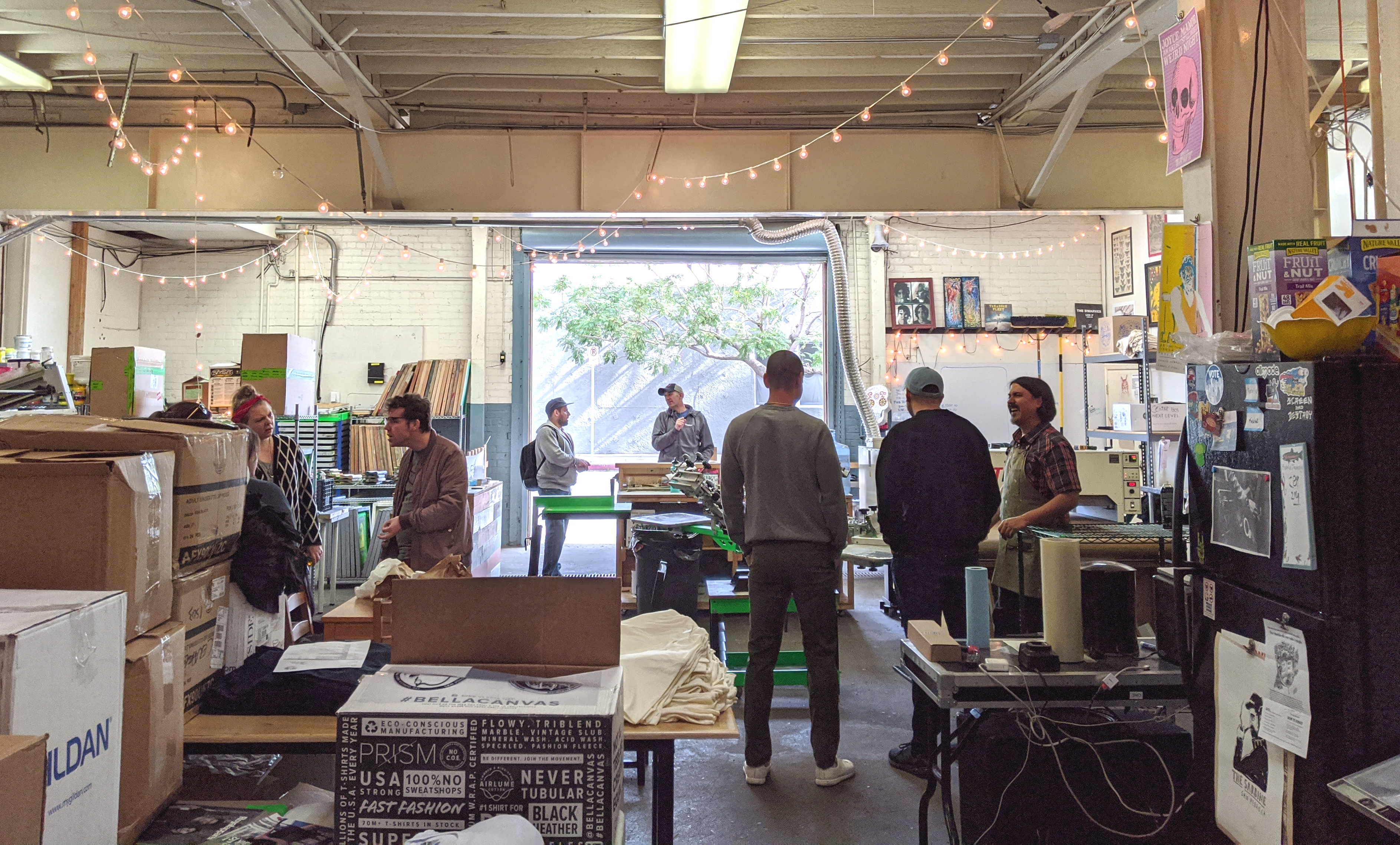 We've been busy at Printavo and have a lot of exciting updates and improvements to share with you in the near future.
See the latest updates written by Printavo Product Manager Mike Dorrance on our live Printavo Updates page.
Suggest ideas and offer feedback at printavo.com/ideas.
Join the Facebook group to connect with other Print Hustlers.
Attend Printavo's PrintHustlers Conf 2020, held in July in beautiful downtown Chicago.
Finally, Printavo is hiring so don't hesitate to send us your information!